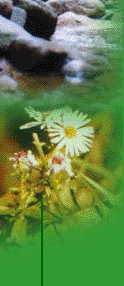 | | |
| --- | --- |
| | |
My Grandson Cody

UPDATE

Today is June 24, 2002. We finally got the results of the kidney biopsy. Please scroll to the bottom of the page for more information.

This page is dedicated to the memory of my grandson, Justin Dakota Parker. August 15, 2001

Today is August 15, 2002. Happy 1st Birthday, Cody. You are loved and missed, today and every day!

A Babe with Wings

From our love sprang inside of me a bit of hope for family
A tiny child from love's seed formed
A babe with wings for God to mold

And until at the pearly gates we meet
Dear God please hold my baby for me
and tell him one day soon we'll come
and rock his cradle with words of love

Don't look so sad
Don't cry for me
My child's with God for enternity

And while in the house of God you stay
Please watch over mommy and daddy each day
and as darkness decends to blot out the light
We will blow you a kiss
Did you catch it?
Goodnight

Written By: Marcey Earl

"NOW I LAY ME DOWN TO SLEEP,

I PRAY THE LORD MY SOUL TO KEEP.

THE ANGELS WATCH ME THROUGH THE NIGHT

UNTIL I WAKE IN MORNING LIGHT. AMEN"

"CLICK" TO SAVE BABIES.

This November 18th marks the first Prematurity Awareness Day. Premature birth is the leading cause of newborn death and many disabilities. During November, visit marchofdimes.com and click on the baby hospital band to show you care. While you're there, find out more about the serious and escalating problem of premature birth -- and how you can help. If we band together we can find answers that will save premature babies. And thanks to those who clicked to help us get to our goal of raising $150,000 for research.


Visit:

marchofdimes.com

. the following two links are for two of my grandsons, one in memory of justin dakota parker, and the other in honor of aaron trace parker. please take a few minutes to click on the links and pass this on to everyone you know.

http://www.marchofdimes.com/prematurity/b.asp?band_id=3899

VIEW CODY'S MEMORIAL ON THE STILLBORN MEMORIAL WALL. You will find it about halfway down the page on the right hand side.

ATTENTION STILLBIRTH WOMEN or those who know someone who has had a stillborn infant:

The MISS Foundation needs your help with what we hope will be one of the first and most comprehensive studies on stillbirth in the U.S. Please pass this information along to your support groups, colleagues, and list servers so that we can reach our goal of 5,000 respondents.

The MOMS study to fight stillbirths

Stillbirth affects more than 4 million women and their babies world wide

every year, resulting in lost lives and overwhelming grief for women and their families. A new and first time study called the MOMS (Maternal Observations and Memories of Stillbirth) research study is being conducted by an international group of highly renowned researchers from Oslo University, Norway, and supervision by Harvard, Yale and others.

Despite many obstetrical advances, most of the medical community still lacks basic knowledge on the causes, risk factors, and psychosocial effects of this tragedy.

The study is being sponsored by, the MISS Foundation

www.missfoundation.org

and facilitated by the International Stillbirth Alliance

www.stillbirthalliance.org

. These groups, and others around the world,

are working to inform mothers about how their participation may lead to new answers in this area. The study is completely confidential and takes an average of 35 minutes to complete.

Both women who have experienced stillbirths and those who have experienced a live birth are invited to report their experience through an on-line questionnaire. The objective of the MOMS study is to increase our scientific knowledge of stillbirth in order to reduce the number of stillbirths. While research on stillbirths is intensifying throughout the Western World, collecting and extrapolating data to study from those who actually experience stillbirth is likely to take many years. It is time to begin to identify clues and formulate reasonable hypotheses so that further, more targeted research on stillbirth can provide much needed information.

This is the aim of the MOMS study.

To learn more or participate in the study visit

www.momstudy.com

.

Please help us fight stillbirth--

In their memory,

Joanne Cacciatore

Founder

http://www.missfoundation.org

My daughter, Dawn(Shelly) Parker, and I share a tragedy that no mother should ever have to know, we both have lost a son.

The birth of my grandson was to be a joyous event. It was much anticipated, and we had the nursery ready, just waiting for the baby to be born. My daughter called me on August 14 , 2001, to tell me that she thought she was in labor, and was going to the hospital. I told her to call me when she got there, and let me know if she indeed was going to deliver, and I would be right there.

The second call that night was from my son-in-law, Jason, telling me that Shelly needed me, that the doctor couldn't find a heartbeat for the baby.

My husband and I rushed to the car, and all the way to the hospital, I prayed to God to let my daughter's son live, I pleaded with God to take my life instead. Please, God, if someone has to die tonight, let it be me, not Cody! I repeated this prayer all the way there.

When we arrived at the hospital, I thought that there might still be a chance that

my grandson would be okay. One look at my daughter's anguished face told me that was not the case. She handed me some papers that the nurse had given her, and I turned my back to her, pretending to read, while I tried to compose myself. I wanted to fall to the floor and wail, but my daughter needed me, and now was not the time to break down.

Our precious Cody, the child my daughter was told by her doctor that she would never concieve, was dead. I cannot begin to describe the pain that I saw on my daughter's face that night, as I stood helplessly by, unable to speak, able only to hold her hand, and stroke her beautiful hair.

Shelly was given drugs to induce labor, and the wait began. The wait , the agony, of waiting for my grandson to be born dead.

It was around seven pm on August 14, 2001, when Shelly was admitted to the hospital. It was 2pm, August 15, when Cody was delivered. My husband, Donnie, my son-in-law, Jason, and myself had just stepped out of the room to get some air. Donnie and Jason went outside, but I was afraid to go too far, so I went across the hall to the waiting room. Just minutes after they went outside, the nurse ran into the waiting room and said, "She is delivering NOW!". I ran into the room with the nurse. The doctor had not arrived at this point, and the nurse looked at me and said, "I'm sorry to ask you this, but I have no choice, I need your help to deliver.".

Somehow, God gave me the strength to do what I had to do. The pain I felt at that moment can compare only to the heartache that my daughter was feeling at that same moment. I helped deliver Cody, and I saw his lifeless body as he came into this world. It should have been such a joyous occassion, but that was not to be, for whatever reason God had, our Cody was not to be.

The nurse handed my daughter the baby, and I left the room to give her a few minutes alone with her son. I don't know how I made it back across the hall to the waiting room through the tears, but I did. I collapsed in a chair, and totally broke down. I sobbed so hard that I couldn't breathe. The nurse came in and instructed me to take deep breaths, which eventually I was able to do.

I asked God to please never let me feel this kind of pain again, but seven months later, I did indeed, feel the same pain again, with the loss of my own son, John. I do not know, and I will not question what God's plan is for me, for why these things have happened to our family. I have a quote taped to the monitor of my computer that says, 'IF GOD BRINGS YOU TO IT, HE WILL SEE YOU THROUGH IT'. I read this everyday, and God gives me the strength to make it through another day, another day to bear the pain of our losses.

It is sometimes eerie how events in our lives seem to tie together. I stopped by my daughter's house on the way to work the night of March 29. She gave me a copy of the autopsy report for Cody, and I was going to research the results on my computer when I got home the next morning. All night at work, I was quiet and upset, reliving the pain of losing Cody.

When we got off work Saturday morning, my husband didn't want to go straight home as we normally do, so instead we went for a drive, visited a few people, and when we finally got home that day it was one in the afternoon. I layed the copy of the autopsy report on my desk, planning to research it when I woke up. I laid down to sleep, and the last thing I saw before I went to sleep was the clock on my nightstand, it was 2pm.

At five pm, I was awakened by a knock on my bedroom window, it was my mother and two sisters coming to tell me that my son was dead.

Talking to the police, the time of my son's death was between 2pm and 4pm on March 30, 2002. I went to sleep with Cody on my mind at 2pm, and I believe that John and I went to sleep at the same moment, and I believe that John is with Cody now.

SOMETHING I MISSED THE FIRST TIME I READ CODY'S BIOPSY, HIS CAUSE OF DEATH WAS TWO-PART. ONE WAS 30%PLACENTAL ABRUPTION, AND THE SECOND WAS FOCAL CHORIOAMNIONITIS. THE EXERPTS BELOW WILL GIVE MORE INFORMATION ON BOTH OF THESE CONDITIONS:

PLACENTAL ABRUPTION:

A placental infarct is defined as an area of ischemic villous necrosis. Infarcts are usually the result of the occlusion of one or more spiral arteries in the uterine wall. Such occlusions are common with disorders that unevenly reduce uteroplacental blood flow. The most common of these are preeclampsia, eclampsia, and chronic maternal hypertension. One or two small infarcts, and even larger infarcts that are at the margin of the placenta are not usually associated with unfavorable pregnancy outcomes in full-term infants. As the number and size of infarcts increase, so do the frequencies of stillbirth and neonatal death. Overall the perinatal mortality rate associated with placental infarction increases with the size of the infarct, with preterm delivery, and with the presence of disorders that reduce placental function such as preeclampsia, eclampsia, chronic maternal hypertension, and lupus erythematosus. Being white may be a risk for infarcts because the renin-angiotensin system is more active than in blacks. One to four grossly visible infarcts and infarcts >3 cm in diameter are associated with increased risk for fetal growth retardation

Acute Chorioamnionitis

Acute chorioamnionitis develops when bacteria or mycoplasma gain access to the extraplacental membranes and spread alomng the surface of the chorion. There are several routes by which these bacteria reach the membranes, but most often it is through the cervix. Usually the bacteria or mycoplasma pass from the membranes into the amniotic fluid, overcome its antimicrobial systems, and then grow freely. This disorder is the most frequent cause of preterm labor. Acute chorioamnionitis is particularly important cause of poor pregnancy outcome in women of low socioeconomic status.

Acute chorioamnionitis manifests as an acute, sometimes diffuse inflammatory process in the extraplacental membranes, the chorionic plate of the placenta, and the umbilical cord. When present, acute chorioamnionitis very early affects the chorionic (fetal) plate of the placenta and it is at this site that the diagnosis is most reliably made. There is good evidence that viral infections do not cause acute chorioamnionitis. Improved techniques have permitted recovery of bacteria and mycoplasma in 80% of placentas with acute chorioamnionitis. The mycoplasmas include Mycoplasma homonis and ureaplasma urealyticum. The bacteria and mycoplasma recovered from cases of acute chorioamnionitis are the organisms that are normally present in the vagina and cervix during pregnancy.

Several organisms that are well known pathogens in the uterus and fallopian tubes rarely if ever cross intact fetal membranes to cause acute chorioamnionitis. These include Neisseria gonorrhoeae, Chlamydia trachomatis, and Group B streptococcus.

The cervical os is the usual route through which bacteria and mycoplasma reach the extraplacental membranes to initiate acute chorioamnionitis. The infection usually starts in the membranes adjacent to the cervical os. Inflammation is almost always present at this site and is more advanced than inflammation at other sites in the membrane, the placenta, or the umbilical cord. In rare instances, diagnostic amniocentesis, villous sampling, intrauterine transfusion, and medically induced abortion introduce the bacteria or mycoplasma into the amniotic fluid which then cause acute chorioamnionitis. It has long been known that gravidas with asymptomatic bacteriuria have an increased frequency of spontaneous preterm delivery. Treating the bacteriuria appears to reduce the risk. This may not be related to the prevention of pyelonephritis because pyelonephritis is reportedly not associated with preterm birth.

The definitive criterion for making the diagnosis of acute chorioamnionitis is the presence of maternal neutrophils in the blood clot beneath the chorionic (fetal) plate of the placenta.

Fetal and neonatal death increases with chorioamnionitis. Most of the deaths are related to sepsis. The fetus is reported to stop breathing movements and other body movements decrease in frequency when acute chorioamnionitis is present. Acute chorioamnionitis has an important consequences in addition to the direct effects of infection, namely fetal hypoxia and preterm birth. Funisitis develops in the course of acute chorioamnionitis, and perinatal mortality is higher when funisitis is present. Severe acute chorioamnionitis can also lead to fetal distress, namely fetal bradycardia, and variable and late decelerations.

Acute chorioamnionitis often repeats in successive pregnancies. There are less frequent consequences of acute chorioamnionitis. The infection sometimes invades the decidua basalis where it can damage blood vessels, lead to hemorrhage and thereby initiate a placental abruption. There is some evidence that acute chorioamnionitis may play a role in the genesis of Wilson-Mikity Syndrome. The presence of acute chorioamnionitis can affect the course of labor and delivery. Women with acute chorioamnionitis have a higher frequency of slow cervical dilatation and ineffective uterine contraction than unaaffected gravidas.

No fully effective means have been discovered to prevent acute chorioamnionitis, but it may be able to prevent some of its complications. Giving antibiotics to mothers who have an oral temperature of 38 or greater during labor has been reported to have reduced the incidence of neonatal sepsis. Discontinuing coitus or using a condom to keep sperm out of the vagina might reduce the frequency of acute chorioamnionitis. Some preterm deliveries might be prevented if antibiotics are given when cervical dilatation is noted.

I am asking anyone reading this now to pray for my daughter, Shelly. She has just been diagnosed with kidney disease, and has also been advised not to get pregnant again. I will be updating information here shortly, in the meantime, pray for her health to improve. I can't lose my daughter, too!

Shelly will be admitted to Mary Washington Hospital on Wednesday, May 22, for a kidney biopsy. I will post the results here as soon as they become available.

Shelly made it through the biopsy just fine. No complications! Thank you God. Now we just have to play the waiting game, we should have the results in about a week. Today is Memorial Day, May 27, 2002

SEND SHELLY (DAWN)WORDS OF ENCOURAGEMENT!
The results of the kidney biopsy are in, and we now have a name for my daughter's kidney disease. She has been diagnosed with FSGS, or Focal Segmental Glomerulosclerosis. This is a form of kidney disease that may cause permanent kidney failure.

The symptoms of this disease are fatigue, nausea, and headache. Due to large amounts of protein that are lost in urine, there is also swelling of the ankles and eye lids.

Most patients with focal segmental glomerulosclerosis develop kidney failure, requiring dialysis or a kidney transplant. The disease can reappear after a kidney transplant, especially if the kidney comes from a blood relative.

The 'good' news, if you can call it that, is that this is a slow progressing disease. It could be as much as five years before my daughter may have to face the possibility of a transplant. There is also some new research that is being done by treating FSGS patients with anti rejection drugs, and halting the progress of the disease. My daughter will continue to be monitored until such time that further medical treatment is needed, and she MUST control her high blood pressure. This is essential to slowing the progression of this disease!

I strongly feel that this disease played a role in the death of my grandson. I am researching this matter, and the following information seems to substantiate that theory. If my daughter's ob/gyn had paid more attention to her symptoms, maybe the outcome would have been different. My daughter began a long series of testing of her kidneys six months before she became pregnant with Cody, and her ob was aware of this! He said he saw no reason to pursue it, that he found her to be in good health. Please read the following information, from the book, The High-Risk Pregnancy Sourcebook,Copyright © 1998 by Denise M. Chism and the RGA Publishing Group

The following excerpt is from the 'HIGHRISK PREGNANCY SOURCE BOOK'. Copyright 1998, by Denise Chism, and the RGA Publishing Group:

If you are already pregnant, the very best thing you can do for you and your baby is to get early, comprehensive prenatal care. Your care during this time is critical in determining your health status and degree of kidney function in order to more accurately determine if your kidney status is changing or worsening. Management of your care will most likely include a perinatologist, nephrologist (kidney specialist), and neonatologist (high-risk newborn specialist).

Your first prenatal visit will include a thorough history and physical along with routine prenatal laboratory blood work and kidney function blood work. You will also be asked to obtain a twenty-four hour urine sample to be brought back to the laboratory for evaluation of the total amount of protein and creatinine in your urine. Early in pregnancy, an ultrasound will be done to confirm or establish an accurate gestational age for your baby.

Routine prenatal visits will occur every two weeks until thirty-two weeks gestation, as long as there are no complications. Each visit will include: obtaining a urine sample to dip for protein, glucose, and signs of UTI; taking your blood pressure; obtaining your weight; and generally assessing how things are going. For those with kidney disease, monthly twenty-four hour urine tests will be done and compared to previous tests. If tests show a trend of increasing protein in the urine, this is a sign of worsening kidney disease. Frequent blood tests to assess for any increase in blood urea nitrogen (BUN, for short) and creatinine will also be done. These two substances will increase in your blood if kidney function is diminishing.

At approximately twenty weeks gestation, the baby will be looked at closely, from head to toe, assessing its size, its organ development, and its growth. Beyond twenty-four weeks gestation, you will begin having serial ultrasounds, meaning that the baby will be frequently assessed by ultrasound for growth. During these ultrasounds, the amniotic fluid volume is assessed to see if it is too low, and the placenta will be assessed for signs of premature aging. Both of these can help identify problems of worsening maternal disease and, subsequently, how well or poorly the baby is tolerating the changes.

High blood pressure (hypertension) in chronic kidney disease is very common. One of the major goals throughout your pregnancy will be to keep your blood pressure under control. If you've had kidney disease for any length of time, you usually have high blood pressure also.

The pregnant woman with underlying kidney disease or chronic high blood pressure is at significantly greater risk for preeclampsia. Briefly, preeclampsia is a disease of pregnancy which can cause very high blood pressure, worsening kidney disease, liver disease, seizures, and stroke. Additionally, it can cause severe growth restriction and a potentially poor outcome for the baby, including severe prematurity and death. In a woman with kidney disease, preeclampsia can occur earlier in pregnancy than with other women, and it can be much more severe. Termination of the pregnancy is recommended in cases in which preeclampsia occurs at less than twenty-four weeks gestation. This may seem like a harsh solution, but in these circumstances, the mother is at risk for dying as a result of her high blood pressure and preeclampsia, and the baby, having lived in a uterus with minimal blood flow due to the high blood pressure and other problems with its placenta, will be very small for its age and will most likely not survive.

************************************************************

I would like to say that my daughter's prenatal care included none of the above. We were not then, nor are we now satisfied with the care that my daughter recieved from her ob. Her ob was told that she was being tested for kidney problems, and his response to her was "you pregnant, what you expect". This was his response to every symptom or complaint that she had during pregnancy. He told her that her kidneys were fine, that she didn't need any further testing or care. The day of my daughter's baby shower in July of 2001, I became alarmed at the severity of the swelling in her ankles. When she called her ob, his response was once again, "you pregnant, what you expect?". I believe she had pre-eclampsia then. Cody was born with absolutely NO amniotic fluid, and had he been closely monitored as he should have been, perhaps he could have been delivered earlier, and would be alive today.

Justin Dakota (Cody) Parker

August 15, 2001

Sunset Memorial Gardens

Babyland